Cannon County Schools is pleased to announce Ashley Patrick as Physical Education-Wellness Teacher and Head Girls Basketball Coach at Cannon County High School beginning with the 2021-2022 School Year.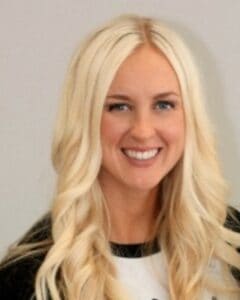 Patrick has taught most recently at Woodland School in 2019-2020 and 2020-2021, previously at Murfreesboro City Schools 2018-2019 and part of 2019-2020 (before transferring to Cannon County Schools), and Rutherford County Schools in 2016-2017 and 2017-2018. 
Coach Patrick met with CCHS Girls Basketball Players on Wednesday, June 16th, 2021 and will be conducting Girls Basketball Tryouts on Saturday, June 19th, 2021 from 12:00 PM – 2:00 PM for Freshman – Seniors. She will be meeting with Girls Basketball Parents and Boosters at a later date and will be taking the Lionettes to Summer Basketball Camps.
Upon being named CCHS Girls Basketball Head Coach Mrs. Ashley Patrick commented, "I am very thankful for the opportunity to lead the Lionettes program. I am especially eager to get to work and hope to see everyone come out and support your Lionettes this upcoming season!"
Cannon County High School Principal Courtney Nichols commented, "I am extremely excited to welcome Mrs. Patrick to the faculty as Cannon County High School as both Physical Education teacher and head coach of the Lionettes basketball program! It is always a joy when we have alumni of our school return to be a part of our family at CCHS. Ashley brings youth, energy, and passion to our school. I know that she will make a tremendous impact on our students that she works with in the classroom not only in the lessons she teaches but in the example she sets for living a healthy and active life. She will also be an exceptional leader for our basketball program and a role model our girls can look up to and emulate. We are excited and looking forward to all that she will lead the Lionettes to accomplish both on the basketball court and off!"
New Cannon County Athletic Director Jeran Tenpenny stated, "I am thrilled to have Coach Patrick as our new girls basketball coach. Ashley is a Lionette herself who played during a period of tremendous success for the program. She is excited and looking forward to bringing that level of excitement and energy back to the team. Ashley has a passion and dedication not only to Lionettes' basketball but also to Cannon County as a whole, as it is the place she has always called home. We are joyful to have that kind of vested interest in our basketball team, school, and community. Beyond what she will lead the Lionettes to accomplish as basketball players, I know she will help mold them into women who are prepared to be successful in all facets of life, beyond just basketball. We are looking forward to a bright season and future for the program and invite all Cannon Countians and Lions and Lionettes fans to help us in welcoming "one of our own" home to continue to the historic tradition and pride that is Lionettes Basketball!"
Director of Cannon County Schools William Curtis commented, "I am glad to have Ashley Patrick in Cannon County Schools as an outstanding Physical Education – Wellness Educator at Cannon County High School.  She did outstanding work at Woodland Elementary School the past year and half and will bring excitement and energy to the Lionettes Basketball program!  I believe her pride and school spirit as a former team member of the Lionettes will be a great motivator for our CCHS Girls Basketball Team and Program, and will instill our VISION and MISSION of Cannon County Schools – VISION – 'Engaged in Excellence EVERY Day in EVERY Way!' through OUR MISSION – 'To Create a Unified Environment That Will Provide Opportunities for All Students to Reach Their Full Potential!' in our student athletes!"