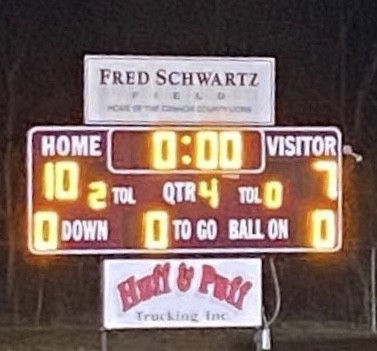 For the first time in 43 years, the Cannon County Lions Football team advances in the state prep playoffs. At the end of the night, a field goal made the difference between two well matched programs. The Cannon County Lions won over the Tigers of Signal Mountain by a score of 10-7.
Both teams scored in the first quarter of play and remained tied until the final moments of the fourth quarter.
Cannon County will now advance to the second round with a road game at Loudon High School in East Tennessee. The contest with the Redskins will have a 6pm local kickoff. Loudon is now 10 and 1, Cannon County is now 6 and 4.
In other area action Friday night, DeKalb County won over East Hamilton, 35-21.