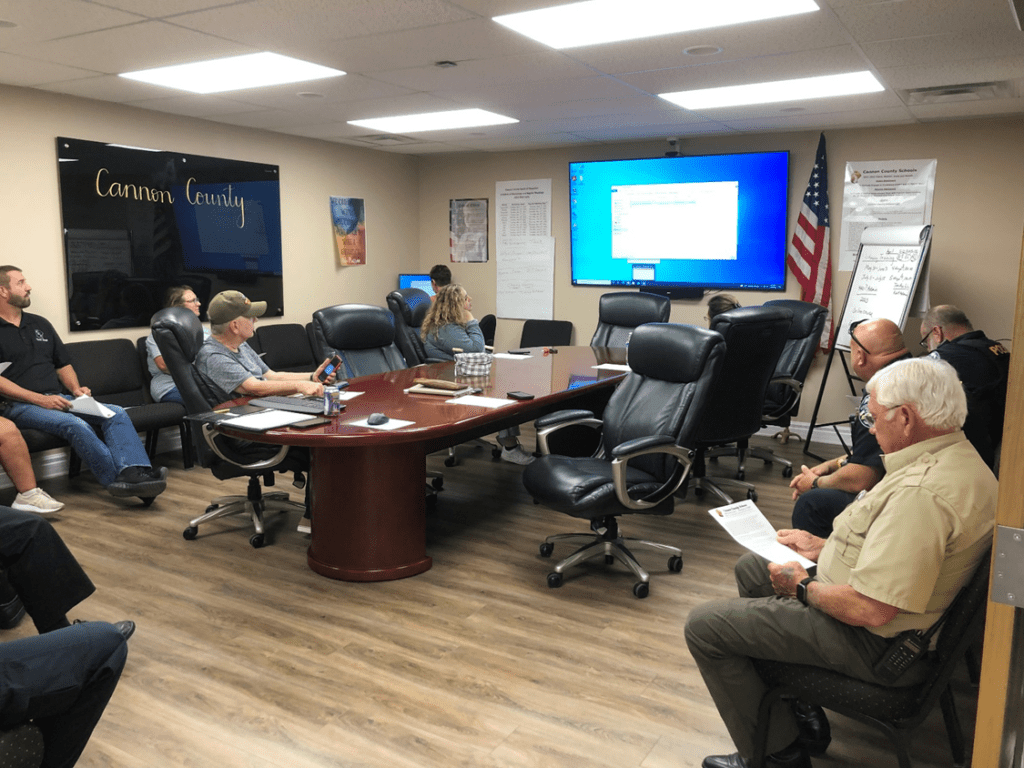 Governor Bill Lee's Executive Order 97 to enhance school safety included a revision to the School Safety Emergency Operations Planning process for all school districts.  Recently, the Cannon County Board of Education held a safety meeting with Cannon County Law Enforcement Officials, Cannon County Emergency Services Officials, and Cannon County Emergency Management Officials to discuss the recent safety audits, district and school emergency plans and safety enhancements made to Cannon County Schools.  Additional Safe School grant funding will be used to address areas of deficiencies identified by the Local Education Agency (i.e. Cannon County Schools) while conducting the school safety assessments.
Cannon County Schools Staff recently received Reunification training and School Safety for Educators, School Leaders, and Staff, by the Tennessee State Department of Safety and Homeland Security. The SafeTN app can be found on the district website at www.ccstn.net . This anonymous reporting system allows students, faculty, parents, and the public to easily and confidentially report concerns to help prevent violence in our schools and our communities. Tips can be submitted 24/7 through the mobile app from any compatible device. The Tennessee Department of Safety and Homeland Security will review, assess, and then send all submissions to law enforcement, mental health crisis response teams, and/or school administrators for intervention based on the information received. More information can be found at https://www.tn.gov/safety/homeland-security/safetn.html .
Keeping students and staff safe is the number one priority of our school district. We will continue to work together with our community partners to provide a safe and supportive learning environment in a unified community.