Over 2,500 educators recently participated in the Tennessee Department of Education's 2020 Institute for Career and Technical Education. The Institute was free, virtual, and had a record number of attendees including over a dozen educators from Cannon County. 
During the week of July 20-24, this first-ever virtual Institute for CTE Educators included more than 100 pre-recorded and live interactive sessions from presenters nationwide. The over 2,500 attendees included CTE educators, administrators, counselors, as well as teachers with an interest in career and technical education from across the state.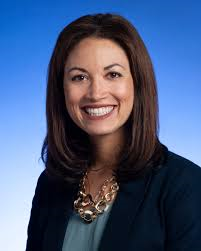 "I am thrilled that over 2,500 educators from across the state participated in the fully virtual 2020 Institute for CTE Educators," said Commissioner Penny Schwinn. "This overwhelming response—even in the midst of a pandemic— highlights Tennessee's commitment to ensuring our students are workforce ready and prepared for postsecondary success, regardless of what path they choose. We are grateful for every presenter, educator and industry partner who pushed forward to make this event a success."

The virtual conference allowed for more flexibility in session offerings and greater accessibility for participants, with over 3,000 views of the general session from across the state.
The pre-recorded, live, and interactive sessions included content presentations on programs of study, virtual tours to highlight various industries, and networking to provide informal discussion around a specific topic, standard, best practice, or project. Throughout the week, sessions were well attended, some with over 500 attendees, which include:
· Work-Based Learning: A Roadmap to Your Semester Using Online Techniques
· The New Normal – Digital Learning Experience
· Google Classroom for Beginners
· Projects, Competitions, Classroom…CTSOs: How? When? Why?
· Resilience Can Be Taught: 10 Strategies Proven to Motivate Any Student
The virtual conference website and on-demand sessions will remain available through July 20, 2021. The recorded sessions are also available for professional development and TASL credit through August 9.
Attendees provided positive feedback and comments about the 100+ sessions throughout the week, including:
"This session has been one of my favorites. I believe it could be very useful for the whole school environment."
"Thank you for your time! I love the idea of stations. I will definitely be incorporating this into my classroom."
"THIS "RESILIENCE" session is one of the BEST ones I've "Attended" in 30+ years!!"
Cannon County Schools Director – Mr. William F. Curtis stated, "I am extremely proud that our local Cannon County High School CTE (Career and Technical Education) Educators got to participate in some outstanding training opportunities provided by the Tennessee Department of Education during this Summer Break. This first ever all virtual institute was attended by nearly all of our CTE Staff including: Bill Bowman – Ag Shop Teacher; Linda Cook – Health Sciences Teacher; Tina Glandon – Agriculture Teacher; Maxine Dawson – STEM / Physics Teacher; Connie Lorance – Human Services Teacher; Emily Haley – Agriculture Educator/FFA Advisor; Shawna Ervin – Marketing/Business Teacher; Christy Thomas – Health Sciences Teacher; Cliff Walker – Business Teacher; Scott Pack – Mathematics/STEM Teacher; Jackie Hamilton – Gifted Teacher; Kay Barker – CCHS Assistant Principal; and Crystal Kennedy – CTE Director for Cannon County Schools. These outstanding Cannon County High School Educators took valuable time out of their Summer Break to attend these sessions virtually to improve their craft of instruction and to make a difference for their students. These educators exemplify OUR MISSION – 'Preparing ALL Students for their Future' through OUR VISION – 'New E3 – Engaged in Excellence Every Day!' Our students will be receiving high quality instruction because of the extra effort of these fine educators when we begin On-Campus and Distance Learning on August 11th, 2020."