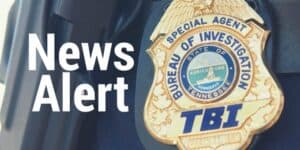 A Murfreesboro woman faces charges of Financial Exploitation and Theft following an investigation by special agents assigned to the Tennessee Bureau of Investigation's Medicaid Fraud Control Division.
In early May, agents began investigating allegations surrounding Teresa Ann Smith (DOB 4/14/1962), a paid caregiver, after receiving information from the Tennessee Department of Human Services. During the investigation, agents learned Smith, instructed an elderly, vulnerable man in her care to withdraw money from his bank account for her benefit, and additionally used the victim's debit card for unauthorized purchases.
On Wednesday of last week, agents secured warrants charging Smith with one count each of Financial Exploitation of a Vulnerable Adult and Theft. Agents subsequently arrested Smith and booked her into the Rutherford County Jail on $35,000 bond.