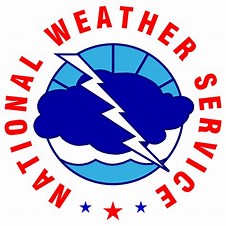 The Nashville office of the National Weather Service has issued the following for middle Tennessee.
FREEZE WATCH FROM LATE THURSDAY NIGHT THROUGH FRIDAY MORNING
* WHAT…Sub-freezing temperatures as low as 27 to 29 degrees possible.
* WHERE…The entire Middle Tennessee area.
* WHEN…From late Thursday night through Friday morning.
* IMPACTS…Frost and freeze conditions could kill crops, other
sensitive vegetation and possibly damage unprotected outdoor plumbing.
PRECAUTIONARY/PREPAREDNESS ACTIONS…
Take steps now to protect tender plants from the cold. To prevent freezing and possible bursting of outdoor water pipes they should be wrapped, drained, or allowed to drip slowly. Those that have in-ground sprinkler systems should drain them and cover above-ground pipes to protect them from freezing.
…A Cold and Blustery Halloween Is On Tap for Middle Tennessee…
After a storm system brings 1 to 2 inches of rainfall tonight, the system will work off to our northeast by Thursday afternoon. As the system exits, colder air will begin to spread across the midstate. Early Thursday morning, temperatures will start out in the mid 40s far northwest, to the lower to mid 60s Plateau. By late afternoon, temperatures will fall into the upper 30s to mid 40s.
Making it feel even colder will be the west northwest winds of 10 to 15 mph. This will produce wind chill values of 30 to 35 degrees during the trick or treating late afternoon and early evening hours.
If participating in outdoor trick or treating activities, please dress warmly by wearing layers of clothing, including a hat and gloves.
Otherwise, overnight lows will reach the upper 20s to lower 30s area wide by sunrise Friday morning. For that reason, a freeze watch is currently in effect area wide. The near to just below freezing overnight low temperatures will continue through the weekend.