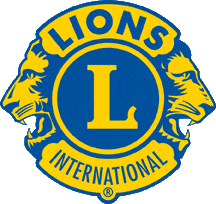 The Woodbury Lions Club has set its annual Coats for Cannon giveaway for Friday, December 13 and Saturday, December 14. This annual event attempts to make sure that everyone in the county who needs warm winter clothing has it. Volunteers will also give away other cold weather items, including socks, knitted caps, gloves and other items, during the event. Organizers say warm socks in all sizes are badly needed this year.
Other people and organizations in the community regularly help the Lions with this effort. Anyone or any group who would like to donate coats and other items, or make cash donations, can drop them off at the office of Sue Patrick, CPA, at 109 Lester Street. Anyone with questions can call the office at 615.563.1328.
The coat giveaway will be from 4:00 p.m. until 8:00 p.m. on Friday, December 13. On Saturday, the 14th, the giveaway starts at 8:30 a.m. and lasts until 1:00 p.m.