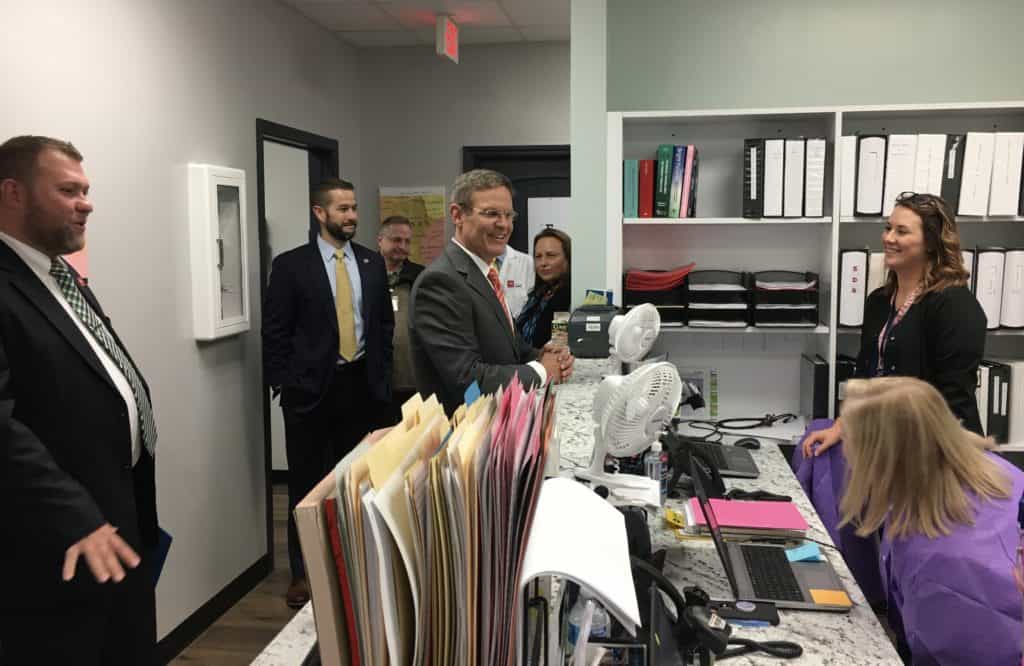 Since the opening last year of the new offices of the county health department, many Cannon Countains have experienced improved services. Governor Bill Lee visited the building on Alexander Drive Tuesday afternoon. As the governor meet staff, he used the visit as a listening tour discovering the services available and the challenges of local health professionals.
Speaking exclusively with WBRY, the governor spoke about the reason he sees health care as a priority for his administration.
Several officials from city and county government as well as education were in attendance.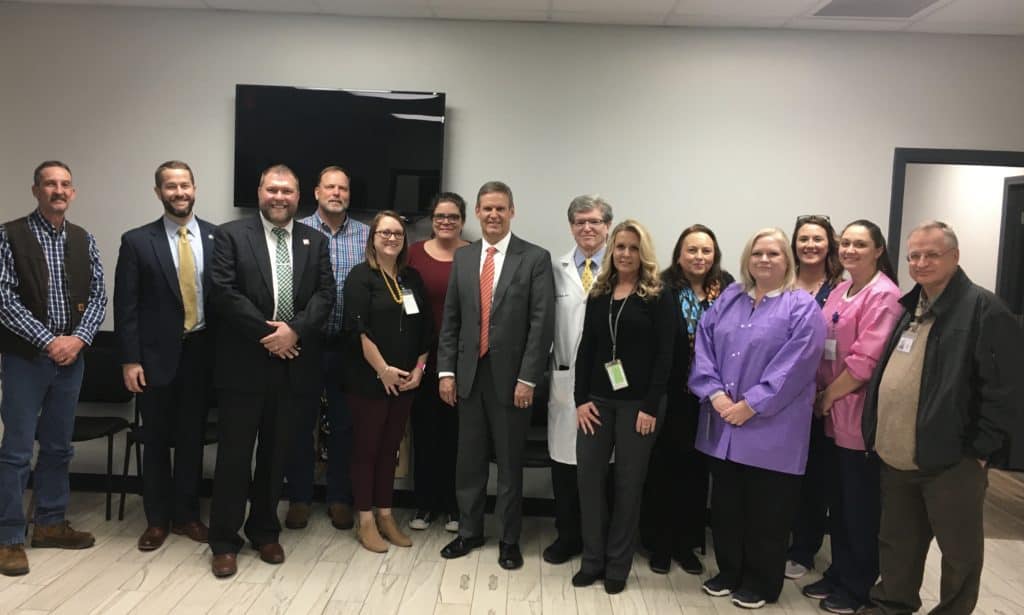 The visit capped a day of stops in Smith and DeKalb County in sffiyion to Cannon County.