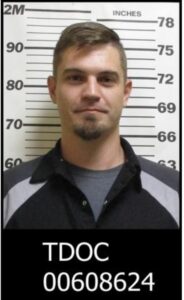 STORY UPDATE:
Cannon County Sheriff's Department reports that Devin Anthony Young is now in custody and lodged in the Cannon County Jail.
Local law enforcement personnel are asking the public to be on the lookout for a fugitive.
36 year old Devin Anthony Young has escaped custody while being placed under arrest. Devin is wanted for felony possession of meth, theft under a thousand-dollars, violation of probation, and resisting arrest.
Devin is a white male, 6'2", 200lbs and was last seen shirtless, shoeless and handcuffed behind his back running down Bryson Street towards the dead end side in Auburntown.
If you or anyone you know sees him, use caution and call dispatch at (615) 563-9751.