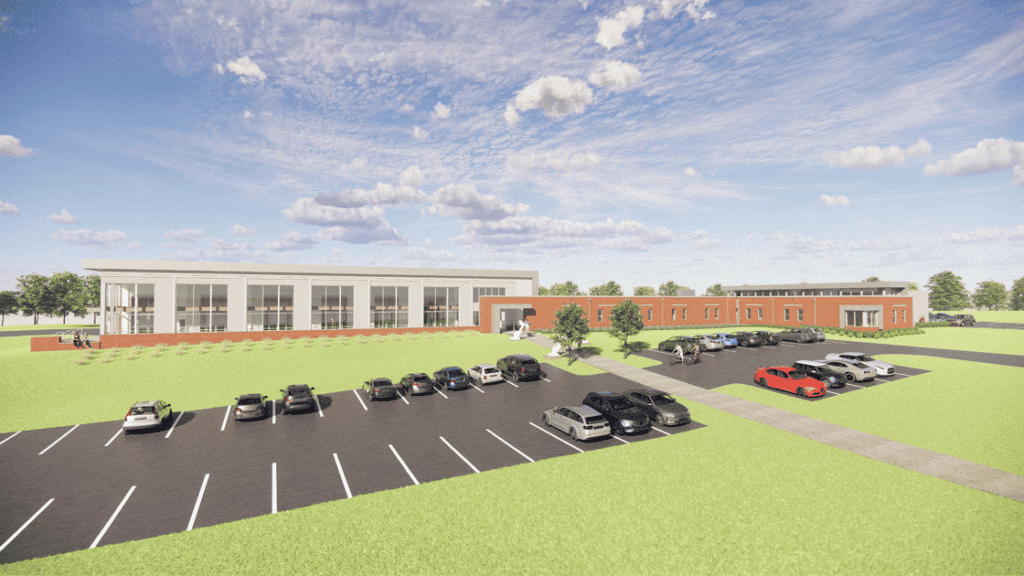 By the fall of 2024, Motlow-McMinnville will have an additional building to house its first cohort of students for the new Electric Vehicle Program. The groundbreaking ceremony will take place soon, and Motlow is happy to host a group of leaders who are working to advance Middle Tennessee's cyber and electric vehicle interests.
An electric vehicle is a car that runs on a battery-powered electric motor rather than traditional gasoline. Students who enroll in Motlow's new program can work for companies who build and/or service such vehicles as well as their charging stations.
The construction of the Mechatronics and Electronic Vehicles Instructional Facility will begin by the end of the month. Motlow thanks Gilbert McLaughlin Casella Architects for agreeing to the one-year project that will add 60 percent more space to the current Automation and Robotics Training Center (ARTC). The new facility will house the Associate of Applied Science (AAS) in Electric Vehicle Technology and the AAS in Mechatronics with a concentration in Electric Vehicle Technology. Students can either move directly into the workforce or transfer to a four-year institution and obtain a Bachelor of Science in Electric Vehicle Technology.
According to Executive Director of Automation and Robotics Training Center Larry Flatt, "A concentration or degree in Electric Vehicle Technology will teach students how to build and service an electric vehicle, build and recycle an electric battery, and install or maintain a service station. The new building's equipment will allow the repair of a vehicle up to the size of a half-ton pickup. We will also have the power to charge and discharge batteries and other specialized tools to work on electric vehicles."
Motlow is proud to be a key leader in the Tennessee Board of Regent's (TBR) initiative to make Electric Vehicle Technology accessible to our surrounding communities as the need for electric vehicle technicians rises. This is a new learning opportunity for students and certifies them to work for reputable vehicle manufacturers throughout the state that promise high wages and job security.
Motlow hopes to gain electric vehicles from multiple companies so that students can practice their new skills on a variety of cars. The first 2024-2025 class of electric vehicle technicians will accommodate 18 students.