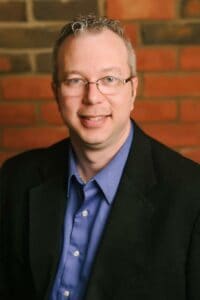 I, Nathan Sanders, am announcing my candidacy for District 1 County Commissioner. I am a lifelong resident of Cannon County having been born in the Burt Community. My parents are Larry and Arlene Sanders. I am the proud father of three (3) children, Cody Warren, Belle Sanders, and Lily Sanders. I'm a member of Plainview Baptist Church where I serve as Asst. Children's Director. My entire life has been one of servitude. I served on the inaugural Board of Directors for United Way of Rutherford and Cannon County. Other servant opportunities include, The Arts Center of Cannon County, American Heart Association, CCHS Alumni Association, and Woodbury Lions Club since 2004. Most recently I served on the Cannon County Board of Education from 2012-2020.
My professional career has also been a position of serving. My career in Finance began in 1995 at the Bank of Commerce (now Regions Bank.) I am now employed by Bond Mortgage where I am privileged to assist others with the largest financial decision in life, their Mortgage to purchase a Home.
This experience personally and professionally over the years makes me the right person, with the right knowledge, at the right time. Cannon County is at a pivotal time and a crossroads. It is now that I would like to use my knowledge and experience to serve the citizens as a County Commissioner. I have always made decisions by being informed and educated as possible. I can commit to doing the same if elected to represent you, the great citizens in this role. It is my intent to meet as many people as possible but if by chance I don't make it to your door, I would like to take this opportunity to ask for your vote on August 4th. I would greatly appreciate all your support.