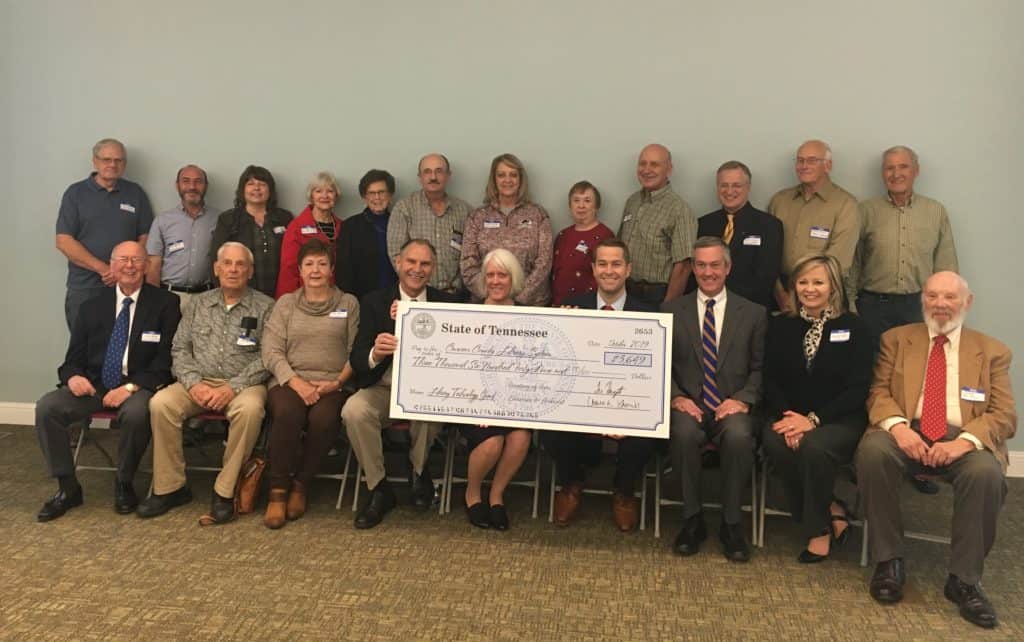 Adams Memorial Library will continue to be the digital connection for many county residents with the addition of new equipment. Tennessee Secretary of State Tre Hargett presented a technology grant to library officials Tuesday. The Cannon County Library System will receive a $3,649.00 technology grant.
The Secretary noted that if not for the strong local support of the library by the Adams Association, a grant of this amount would not have been possible. The technology grants are offered on a 50/50 match.

The Tennessee State Library and Archives technology grants are for public libraries to replace or purchase technology, including computers, software, networking hardware or peripherals.  

The State Library and Archives is awarding more than $350,000 in technology grants across the state. 

In addition to Secretary Hargett, Rep. Clark Boyd and Senator Mark Pody were also in attendance for the presentation.