Cannon County Sheriff Darrell Young has announced the return of an escapee from the jail. On Monday (August 28th)  Investigators Reed, Crouch and Deputies Myers and Boling went to a residence off Parker Hill Rd.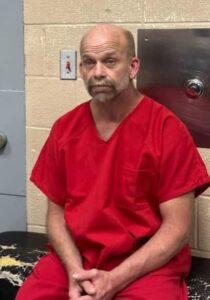 Investigator Reed made contact with Justin Taggart and informed him that the officers were in possession of information that escapee Justin Michael Anderson was currently inside the residence. Taggart was informed that the officers would obtain a search warrant, if needed. According to reports, verbal consent was given and upon entry Deputy Boling and Investigator Crouch placed Justin Michael Anderson into custody who was found in the living room.
Justin Taggart was subsequently arrested and will face charges for harboring the fugitive.
Anderson escaped the Cannon County Jail on June 30th with inmate Corey Foster. Foster was arrested earlier in DeKalb County. Both are convicted felons.